Fly on a hot air balloon in Ecuador is possible with Kawsay Balloons!

Our hot air balloon can be flown almost anywhere in the country, over the Andes, the Coastal region, the Amazon basin, and even on the Galapagos Islands*. We can fly throughout all of Ecuador's territory according to your needs and requirements.
* For rides in the Galapagos Islands, we will process the permits with the local government.
Our hot air balloon is available for special events, fairs, local celebrations, and family reunions. Your event or special occasion will be one of a kind.

Our packages and prices can be customizable to meet your needs and requirements. Contact us to start planning this adventure as soon as possible. Get ready for an unforgettable hot air balloon experience!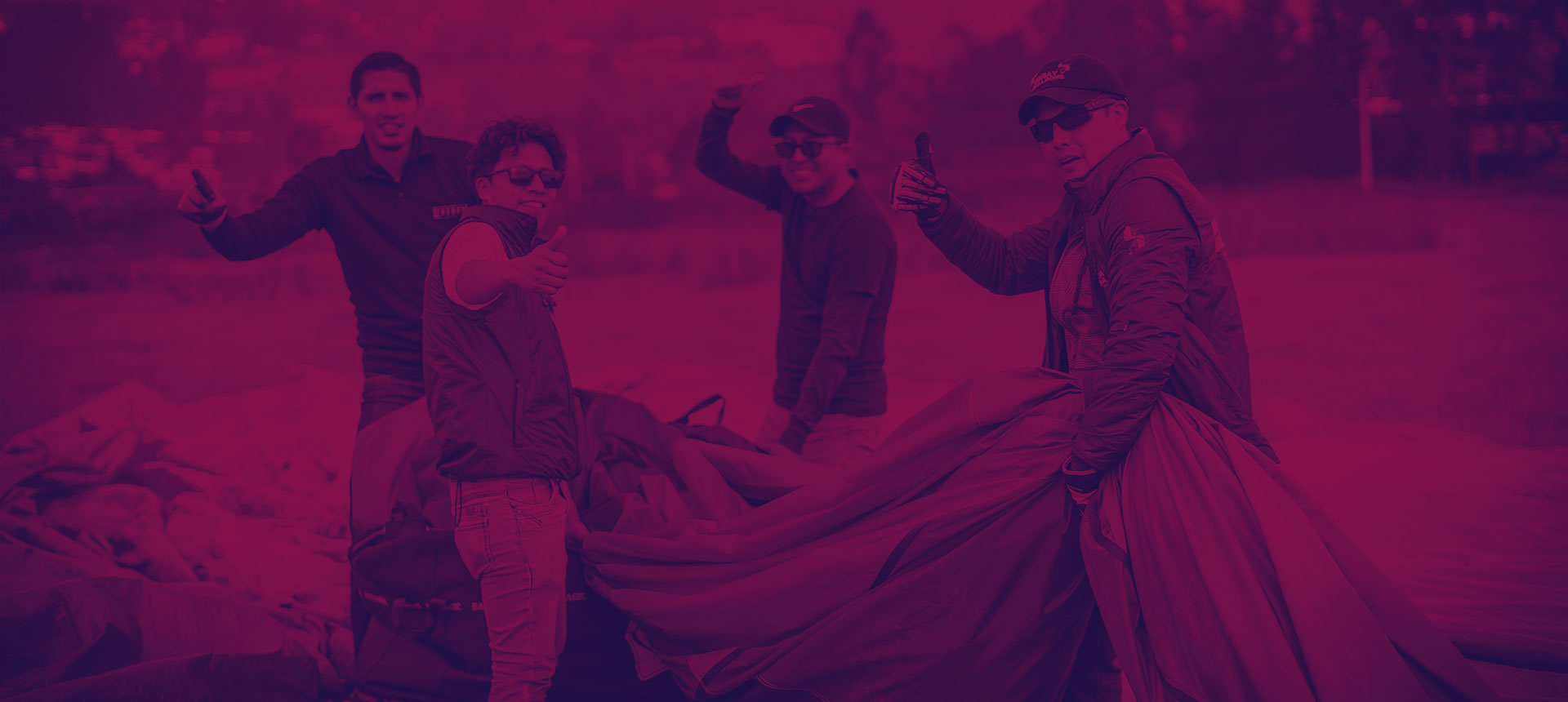 Safety First
Kawsay Balloons pilots have been trained to the highest international standards and hold the current aeronautical license issued by the DAC, the Ecuadorian aeronautic authority. They meet the flight hours necessary to fly a hot air balloon.
Kawsay Balloons is certified by the Directorate of Civil Aviation of Ecuador. The registration number of the aircraft is HC-G006. The safety of our passengers and pilots is our priority: if there are no adequate flying conditions, our pilots have the final call to cancel takeoff. But don't worry, your air adventure will be rescheduled, free of additional charge!