Kawsay Balloons pilots have been trained to the highest international standards and hold the current aeronautical license issued by the DAC, the Ecuadorian aeronautic authority. They meet the flight hours necessary to fly a hot air balloon.
Kawsay Balloons is certified by the Directorate of Civil Aviation of Ecuador. The registration number of the aircraft is HC-G006. The safety of our passengers and pilots is our priority: if there are no adequate flying conditions, our pilots have the final call to cancel takeoff. But don't worry, your air adventure will be rescheduled, free of additional charge!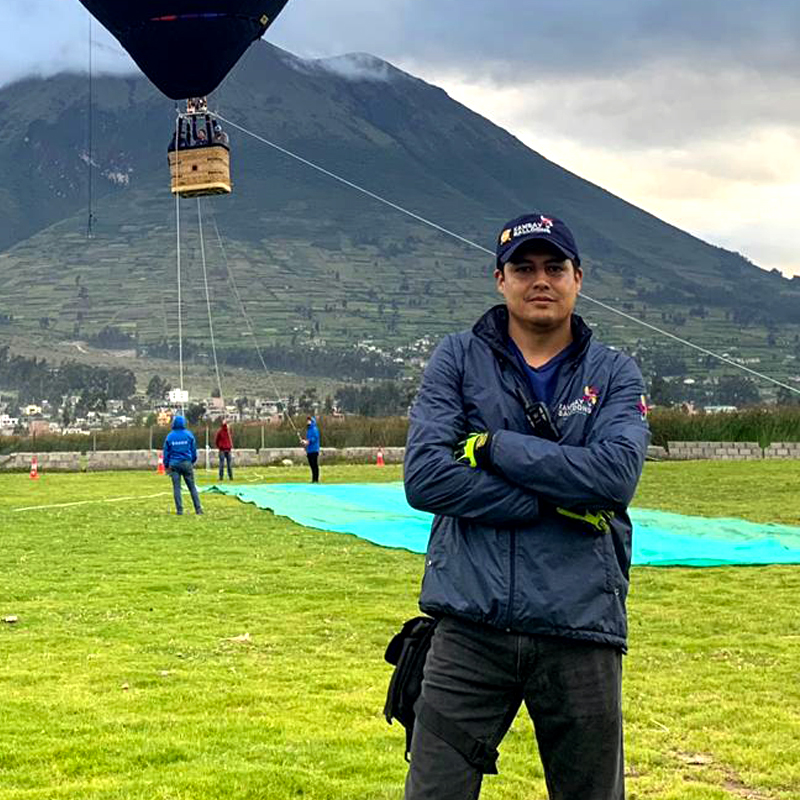 Daniel Hernández
Pilot, founder, and CEO of Kawsay Balloons
---
A plane trip woke him up to the idea of exploring Ecuador from the air. But in addition to just observe landscapes, he wanted to create an experience in which one feels the air and a floating sensation: a unique way of getting to know the country. "The most satisfying thing is to see the passenger's joy when observing the hot air balloon, feeling it and flying aboard it," says Daniel. With this project, the founder seeks to contribute to the development of the tourist area of ​​San Pablo Lake, so its inhabitants can have a better quality of life through sustainable tourism.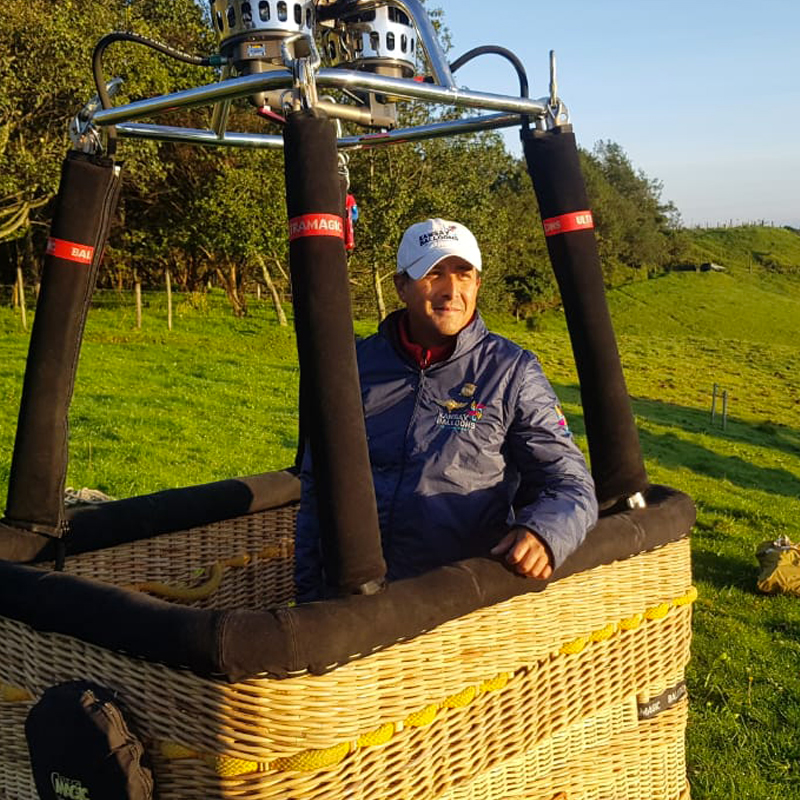 Gabriel Hernández
Pilot at Kawsay Balloons
---
Despite his love of aeronautics, Gabriel was afraid of heights as a child. But he overcame it by becoming a hot air balloon pilot. "The most beautiful thing is to realize you're part of nature; the bond that is created between the wind, the landscape, and you," says Gabriel. For him, a fundamental part of his work is making tourists feel the same connection he experiences on board the balloon.