EMPRENDE TURISMO 2018
Kawsay Balloons was declared one of the 10 best tourist ventures in Ecuador.

EKOS StartUp Summit 2019
Kawsay Balloons was ranked among the top 25 startups by EKOS Business Magazine.
1. Because from above, Ecuador is even more beautiful
Riding a hot air balloon, you can appreciate Ecuador´s astonishing landscapes in a completely different way. You will gaze at mountains, lakes, and small indigenous villages from a bird´s eye, just as an imposing Andean Condor would. With Kawsay Balloons, you will enjoy an experience unlike any other.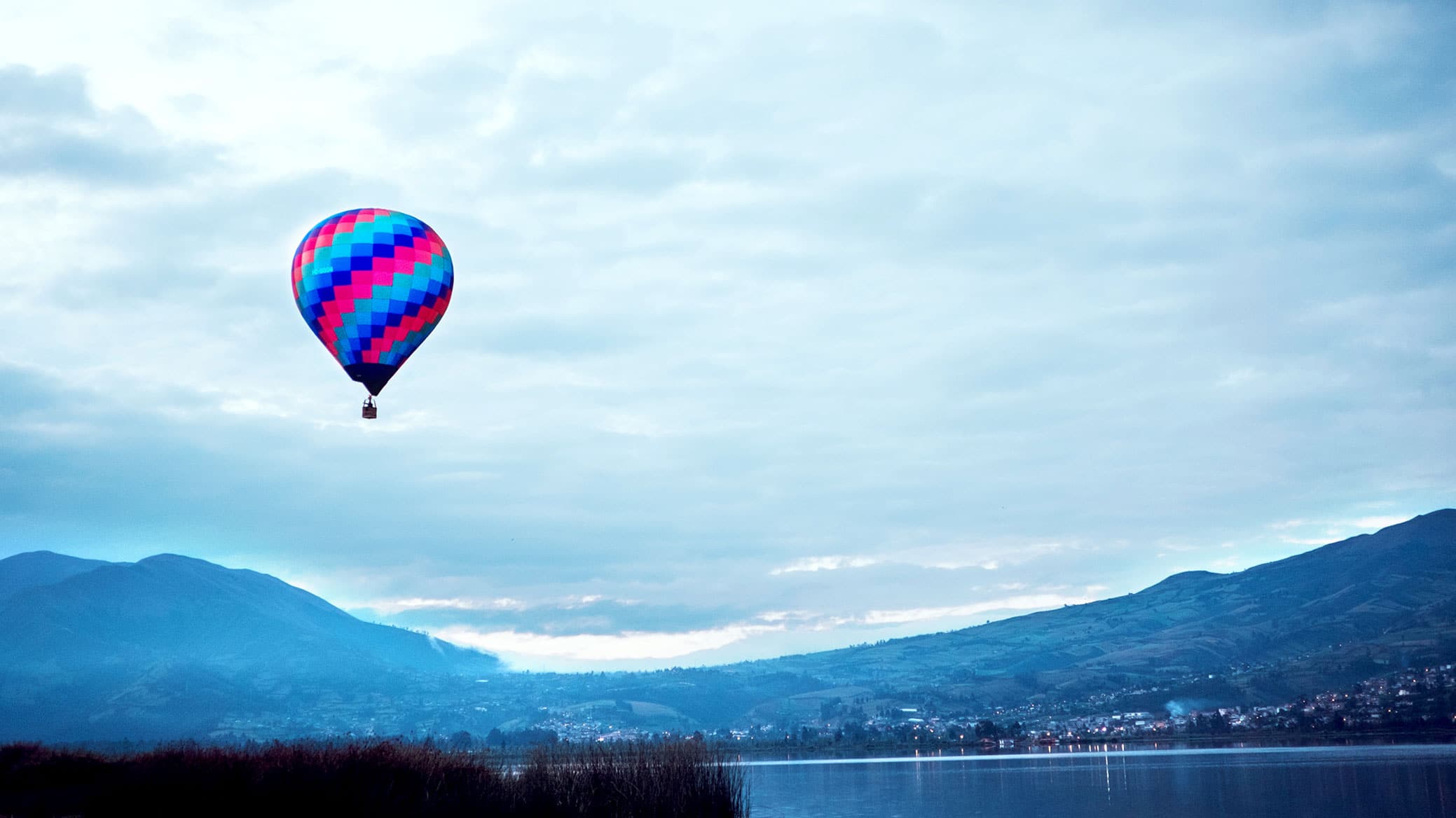 2. Because you are not the typical tourist
You like to travel in a unique and responsible way while discovering the world from a different perspective. You love to get involved with locals, listen to their stories, and learn their ways of life. Onboard a Kawsay hot air balloon, you will have a truly unforgettable adventure, which is basically fulfilling the dream of flying.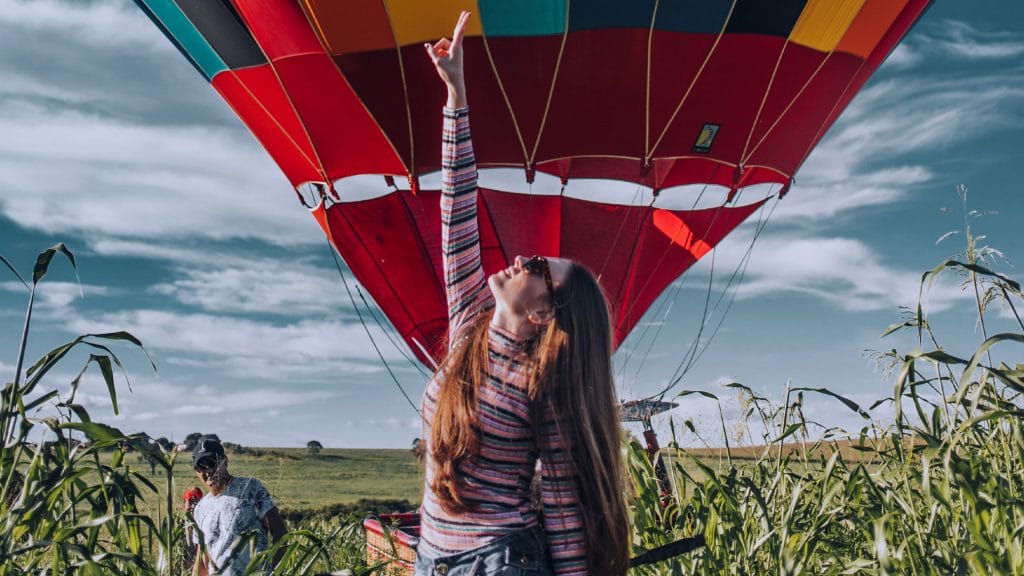 3. Because you want to live unforgettable experiences with your loved one
If you are seeking to reconnect with your partner, a hot air balloon ride is an unbeatable option. Imagine flying over lake San Pablo and toasting as you gaze upon the magnificent Andes. Surprise your lover! Experiences are the best gifts.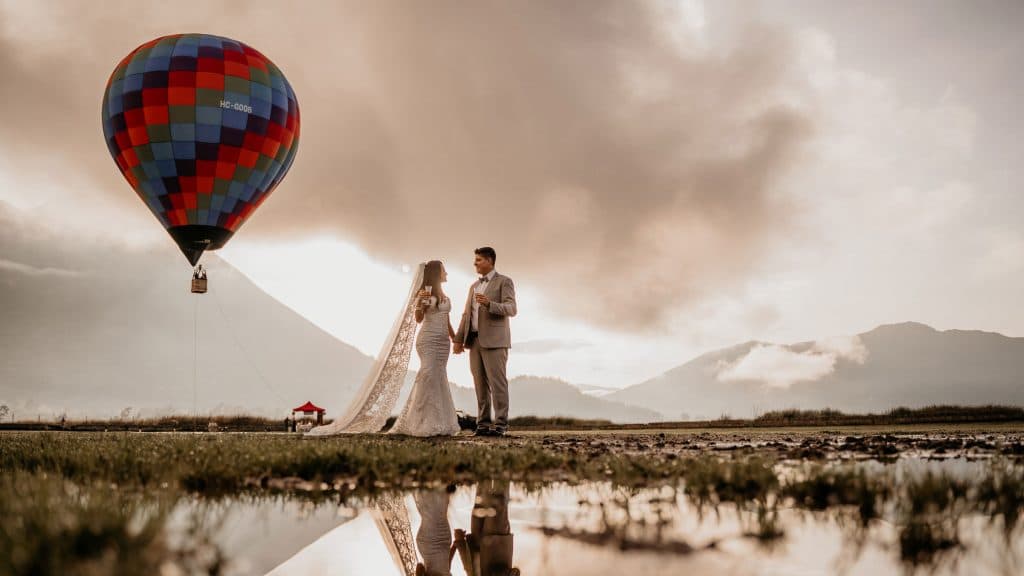 4. Because you value family moments
Family trips are one of the best memories we can build throughout life. When riding a Kawsay hot air balloon, you can share with your loved ones a truly unforgettable journey! Your partner smiles, your children are amazed... a bit of adrenaline rushes through your body! This is the perfect start for a wonderful day visiting the local communities and the natural environment.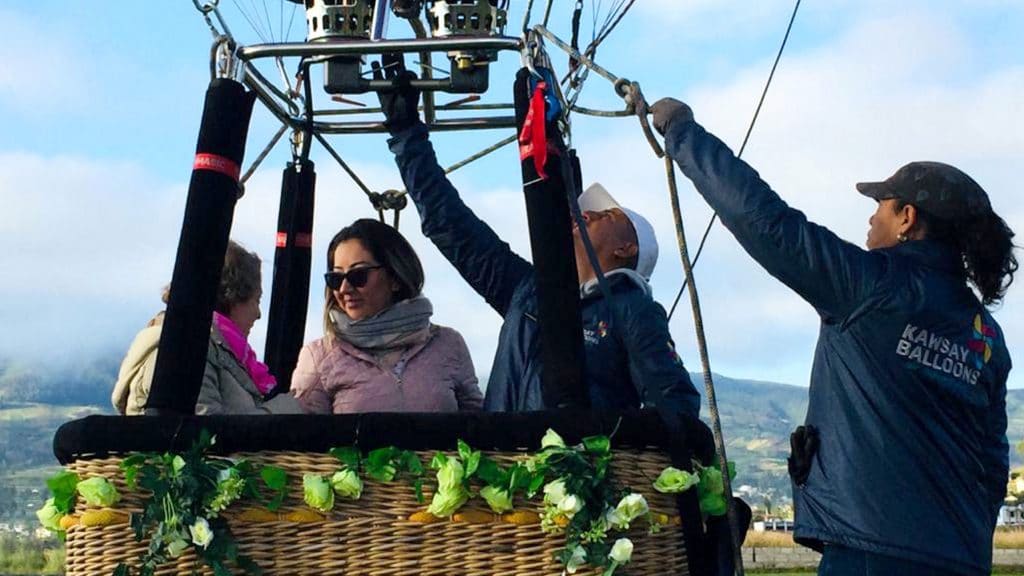 5. Because adventure is the best investment
We firmly believe that experiences are the best gifts. Stuff can be damaged, broken, or lost. But the experience of an adventure aboard a Kawsay hot air balloon will last forever in your mind and heart. This is truly an investment not only in your happiness, but it allows you to literally see the world from a different perspective.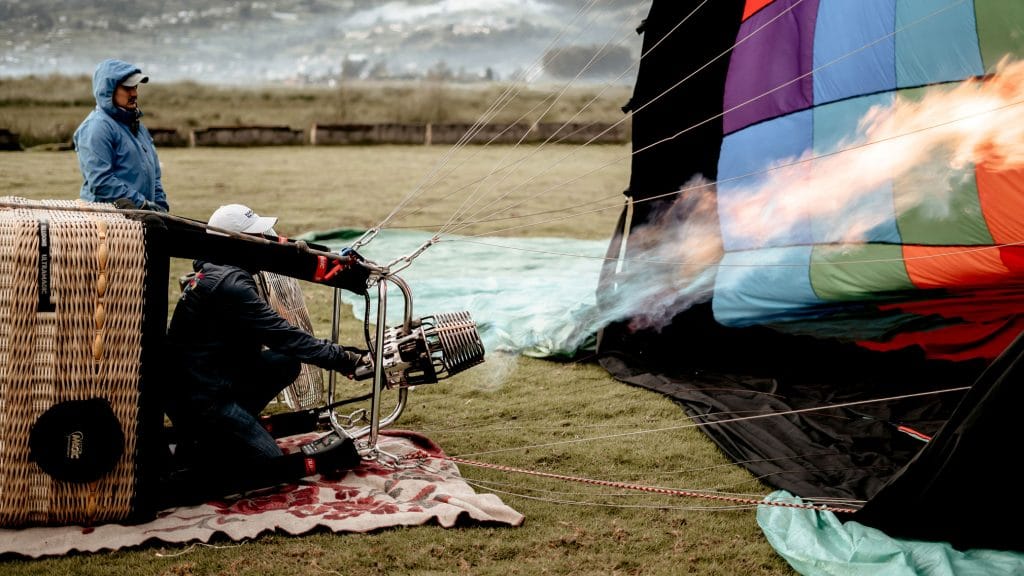 6. Because we are the only certified operator for hot air balloon tourism in the country
To operate hot air balloons in Ecuador, several permits, licenses, and certifications are required from different official institutions. Kawsay Balloons meets and exceeds all the safety requirements and standards. The registration number of our aircraft is HC-G006. The company is under the legal guidelines of the Directorate of Civil Aviation (DAC) and the Ministry of Tourism of Ecuador. Kawsay Balloons is the only company in the country with an operating permit to perform air tourism using a hot air balloon.